BENEFITS
1. The APS Quick Report System or QRS utilizes regular touch-tone telephones to transmit data to the APS computer via your phone. The APS computer compiles the information request, formats the report in a logical, easy to read order and prints it out on YOUR FAX MACHINE.

2. QRS does not use your computer, so your Property Management Software can run without having to exit to pull credit reports. Because QRS utilizes phones, it's like having a computer on every desk, and there is no software to buy or complicated training needed. It's quick and easy.



3. QRS Reports are usually processed within 3 to 5 minutes and are more than just credit reports. Quick reports may contain eviction information, landlord rental histories, employment information and rental collection information. In short, any information found within the APS System.

4. QRS Reports are very quick - You can process a QUICK report while your prospect is filling out the application. All you need is the last name and social security number.

5. QRS weekends and after hours - Staff will be able to get reports 7 days, 24 hours a day and avoid the Monday morning rush.

6. QRS away from your office - QUICK Reports can be initiated from any touch-tone phone, even from a cellular phone, and the report will be faxed back to your office. Simul-Faxing to another location is optional.

STATE-OF-THE-ART DATA CENTER
APS maintains a state-of-the-art date center with a professional technical staff to assure its clients of a commitment to provide the best in resident screening, tenant screening, employment screening and applicant screening services for the multifamily industry. This commitment is an ongoing program of upgrades throughout the APS system including hardware, software and telecommunication gateways. It is our desire to provide the most expedient information package available for the rental industry.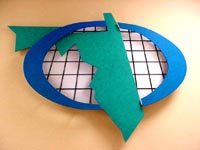 Tailored scoring can also be included in within the frame work of the desired reports you order for your properties. Unlike many other resident screening, tenant screening and applicant screening services who charge extra for this service or make you use a predefined scoring system designed by them, APS lets you pick and define the criteria and assign the desired scoring you want to achieve for acceptance, denial, additional deposits or cosigners by property or company.

Customized scoring for your properties without increasing your overhead - thats the APS commitment.
CALL APS AND SEE HOW EASY IT CAN BE TO
LET YOUR FINGERS DO THE TALKING.